All amusement parks in Pennsylvania
All amusement parks in Pennsylvania
Welcome to one of the biggest amusement park states in Amerika. Pennsylvania has a shocking 10 amusement parks which is really a lot with 12 million inhabitants. Maybe it is because New York City is so close. However only the state of California, Florida, New York and New Jersey have more amusement parks. Here on this page you will find all amusement parks in Pennsylvania. There are some really amazing parks in this state such as Hersheypark, Knoebels, Dorey Park and Waldameer Park all with spectaculair roller coasters, awesome rides and over 50 rides each park. Off course you will find a lot of kid friendly parks in Pennsylvania too, for those scroll more down. The states official nickname is Keystone State. It is very close to the metropolitan area of New York.
All Amusement Parks in Pennsylvania
There are 10 amusement parks in Pennsylvania! Below you will find a list of all amusement parks in Pennsylvania.
Hersheypark
With over 80 rides Hersheypark is the biggest park in Pennsylvania and one of the biggest parks in the United States. Of course this park has everything. From calm rides for the little ones. And great coasters for the thrill seakers such as Fahrenheit, Great Bear, Storm Runner and 3 more intens roller coasters. In total there are 13 roller coasters in this park which is also the most of the state. Hersheypark comes with a great waterpark. It is located close to the city Harrisburg. Hersheypark is the biggest and best park in the state.
Knoebels
Knoebels is this second biggest of all amusement parks in Pennsylvania. It is more kid friendly then Hersheypark. It has less thrilling rides and coasters and much more family and kid rides. It does have some intens coaster so if you are a thrill seeker you will have a great day too. The Impulse is the only intens roller coaster. The 4 other roller coasters are all moderate. It has in total 3 Intens rides, 20 moderate rides and 54 calm rides. There is no waterpark in Knoebels.
Dorney Park
Dorney Park and Wildwater Kingdom is with 72 the 3th biggest park in Pennsylvania. But we would give it the seconds most spectaulair park in the state. It has 4 intenst roller coasters and 7 coasters in total. The most extreem coasters are Hydra, Possessed and Talon. A big park like this has also a lot of calm and moderate rides. There are 6 intens rides, 26 moderate ones and 40 calm rides for the little kids. Dorney park has a great mix of all kind of rides and the water park is a great bonus. Dorney Park is located in Allentown.
Waldameer Park
There are 57 rides in Waldameer park and Waterpark. However most of them are for kids. There are 4 roller coaster but only 1 intens ride. But it is a spectaculair one. The wooden roller coaster "Ravine Flyer 11" is not only extremely fast but extra spectaculair because it is made of wood. Most of the rides are calm and moderate making this the perfect family park. The park is located in the town Erie in the far north of the state, right next to lake Erie.
Kennywood
Kennywood is the 5th biggest of all amusement parks in Pennsylvania. But definitely more spectaculair then Waldameer Park and Knoebels! There are 7 roller coaster in total and 8 intens rides. 3 of those roller coasters are extreem. They are the Phantom's Revenge, Sky Rocket and Thunderbolt. Other intens rides are a Pendulum ride and Carousel which goes upside down. This park is more then suitable for thrill seekers! And a park that big has off course many kid friendly rides also. There is a great diversity in rides. There is no water park in this park. Kennywood is located near Pittsburgh. Pretty close to the Ohio border.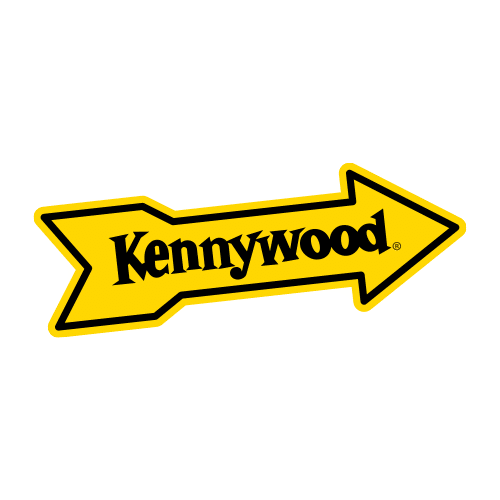 Dutch Wonderland
Dutch Wonderland is the 6th biggest park in Penssylvania but overall a big park. It has 46 rides. Almost all of them are kid friendly. It has 38 calm rides and 8 moderate rides. 2 of those moderate rides are roller coasters. They are the Kingdom Coaster and Merlin's Mayhem. So in general Dutch Wonderland is an amazing kid friendly park. Especially the theme found in the park is really well done. Dutch Wonderland is located near Lancaster.
Idlewild and SoakZone
Idlewild and SoakZone is another kid friendly park. Lots of calm rides and lots of moderate rides. It is really quite similar to the park above but has a little bit less of a nice theme. Idlewild and SoakZone is located near Pittsburgh.
DelGrosso's Amusement Park
DelGrosso's Amusement Park has in total 36 rides. Most of them are kid friendly however there is 1 intens rides. It is The X-Scream Tower, a drop tower so high that you will scream out loud! There are 2 coaster in this park. 1 calm and 1 moderate. The park is located in the middle of Pennsylvania near the town Altoona.
Sesame Place
Sesame Place has 35 rides which is still quite a lot. It has 2 roller coaster but most of the rides are calm. Its a good park with a nice them making it extra fun for children. Mainly there are no thrilling rides so the park is mainly suitable for children and family's Sesame Place is located near Trenton.
Conneaut Lake Park
For the smallest park in Pennsylvania Conneaut Lake Park is still pretty big. It has 25 rides. All of them are calm or moderate. So Conneaut Lake Park is also a park mainly suitable for children and family's It does have 2 coasters, a moderate one and a calm one. Conneaut Lake Park is located in north west of Pennsylvania right next to Conneaut Lake.